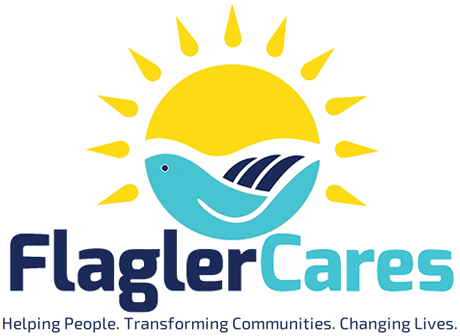 Flagler County Village
---
Flagler Cares is proud to host the Flagler County Village, a centrally located hub where organizations with a shared commitment to assisting vulnerable residents can co-locate program staff to create a "no wrong door" access point for health, behavioral health, financial, and housing supports. The Flagler County Village is active now with staff from each of the 4 current partners: Flagler Cares, Early Learning Coalition of Flagler and Volusia, Healthy Start Coalition of Flagler and Volusia Counties, and The House Next Door.
Flagler Cares and the Flagler County Village partners are committed to removing barriers and increasing access to much needed services in Flagler County. Services currently being provided at the Village include the following:
Assistance with Identification documents necessary for accessing employment or benefits
Assistance with Applications for Disability (SSI/SSDI) through the SOAR model
Homelessness Prevention supports including case management and assistance with past due rent and utilities to help households maintain stable rental housing
Housing Assistance to screen you for eligibility and connect you with state and local housing programs if you are at risk of eviction or are currently homeless
Behavioral Health Navigation services to connect adults with mental health and substance use disorder needs with appropriate services and supports and to reduce barriers to access
Health Marketplace Navigation services to assist residents with accessing affordable health insurance through the national healthcare marketplace
Benefit Assistance to assist individuals in applying for and accessing SNAP and Medicaid benefits
Needs Screening and Referral to programs and services in the community for needs that cannot be accommodated by Flagler County Village organizations
Family-Focused Case Management and supports for families with children
Access to Quality Early Learning Programs and Voluntary Pre-K Programs
Mental Health Counseling
And More as partner organizations expand capacity at the Village. If you would like more information on how your organization could join the Village initiative, contact Carrie Baird at carrie@flaglercares.org.
Flagler County Village is located at City Marketplace, 160 Cypress Point Parkway, Suite B302, Palm Coast, FL 32164 and holds walk-in hours from 8:30 AM to 4:30 PM on Monday through Friday. You can also contact Village staff for assistance at (386) 319-9483 or by emailing help@flaglercares.org
Sponsored by: