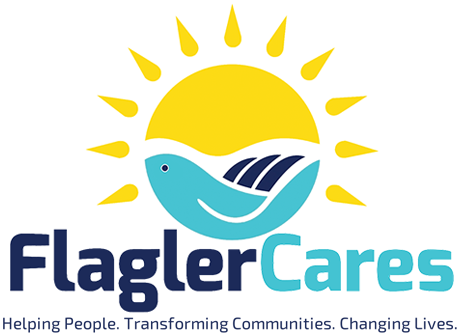 Flagler Cares Coalition
---
Flagler Cares coordinates a coalition that connects non-profit, governmental, and community-based organizations to promote system and community improvements for the benefit of all in Flagler County. It is a valuable time of coordination and collaboration among organizations.
The coalition meetings are held quarterly on the second Monday of the month and are currently being held virtually. Agendas include presentations, trainings, and panel discussions. All coalition meetings are open to the public.
Next Coalition Meeting:

Topic: What's New in Flagler County?
Release of the 2022 Community Health Needs Assessment and Priority Health Issues, Robert Snyder and Carrie Baird
Flagler Cares Recent Announcement and the Flagler Catalyst Fund, Jeannette Simmons and Carrie Baird
Flagler County Community Paramedicine Program, Rob Errett and Tracy Farmer
Update from Department of Health-Flagler: New Resources to Address Substance Use Disorder and Overdose, Robert Snyder
New Behavioral Health Program at Flagler Cares and Growth at the Flagler County Village, Jeannette Simmons and Tamira Alston
Virtual Coalition Meeting
August 8, 2022, 3:00 to 4:00 p.m.
https://meet.goto.com/249604237
You can also dial in using your phone.
United States: +1 (872) 240-3212
Access Code: 249-604-237
The recording from the last meeting on Medicaid Unwinding can be found here.
To stay informed on coalition updates and information, please complete the form below to be added to our communication roster: